On Wednesday, New Mexico Secretary of State Maggie Toulouse Oliver, who is currently running in the Democrat primary for the U.S. Senate retweeted Sen. Martin Heinrich's post supposedly calling for "free and fair elections." Oliver commented, "In my role as SoS, my team and I have worked hard to keep our elections safe. It is unacceptable @mitchmcconnell would block election security bills that would limit future foreign interference."
Ironically, Toulouse Oliver's entire tenure in the Secretary of State's office has been the antithesis of what "free and fair elections" are all about. Last September, Toulouse Oliver was dealt a massive blow from the New Mexico Supreme Court, when it blocked her illegal plan to restore straight-party voting. 
And Toulouse Oliver mentions "foreign interfernace," but does she take into account the foreign interference already present in the form of illegal aliens voting, which her policies only assist with their lawlessness? She has vehemently opposed Voter ID laws, which would require an ID to vote (pretty commonsense stuff), although, without these laws, there is a void for massive voter fraud and infiltration in our election by illegal aliens. It seems pretty clear that by being against these laws, she is encouraging illegal voting in elections.
After the 2018 election, when Democrats wiped out many New Mexico House seats, Toulouse Oliver finally had the votes to ram through her wreckless same-day voter registration bill, which became law with Gov. Michelle Lujan Grisham's signature, opening up our elections to massive voter fraud (as if we didn't already have enough).

Despite rampant fraud in the 2018 election (such as in New Mexico's 2nd Congressional District), Maggie Toulouse Oliver certified the election, resulting in many seats, including a congressional seat, being illegally held.

Now, Toulouse Oliver is proposing more illegal regulations (which she aims to do unilaterally, without legislative approval), allowing "ranked-choice voting" which has rigged elections far and wide in radical left-wing areas, giving votes from one candidate to another, in a horrifyingly undemocratic process. Multiple state supreme courts have struck the dangerous measure down for being unconstitutional.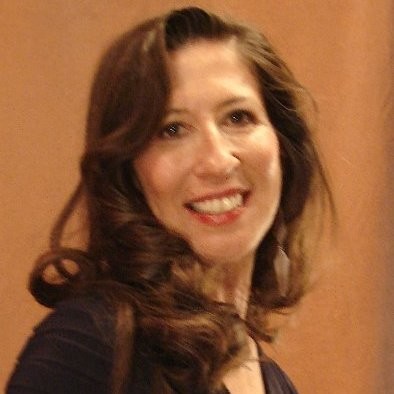 Ranked Choice Voting has a history of failure, with multiple American cities (Aspen, CO., Ann Arbor, MI., Burlington, VT., and Pierce County, WA), that dumped the measure after adopting it. In 2017, the far-left capital City of Santa Fe approved the measure, after being pushed by leftist activist Teresa Leger de Fernandez. It just so happens that now she is running in a crowded Democrat primary for the 3rd Congressional District, and would benefit by the system if approved. Leger de Fernandez has already been endorsed by the rabidly abortion up-to-birth EMILY's List.
Toulouse Oliver's unilateral move to implement this regulation shows her willingness to do whatever it takes to make New Mexico's electoral system dangerously undemocratic, favoring certain candidates over others, and rejecting the popular vote. That doesn't sound "free and fair" at all.
It is hilarious that Maggie Toulouse Oliver boasts on social media about her commitment to "free and fair," and "safe" elections while pushing deeply unfair, illegal regulations, which have repeatedly been called illegal by supreme courts around the country, and the Supreme Court of New Mexico. Toulouse Oliver, just like her friend in the Democrat primary Ben Ray Luján, is not fit to lick a postage stamp much less run our elections (including her own for U.S. Senate).