In response to President Donald J. Trump's Monday rally in Rio Rancho, which is expected to bring out massive crowds, the New Mexico Democrat Party is also planning a protest in a faraway park (19.1 miles farther), to counter Trump's rally.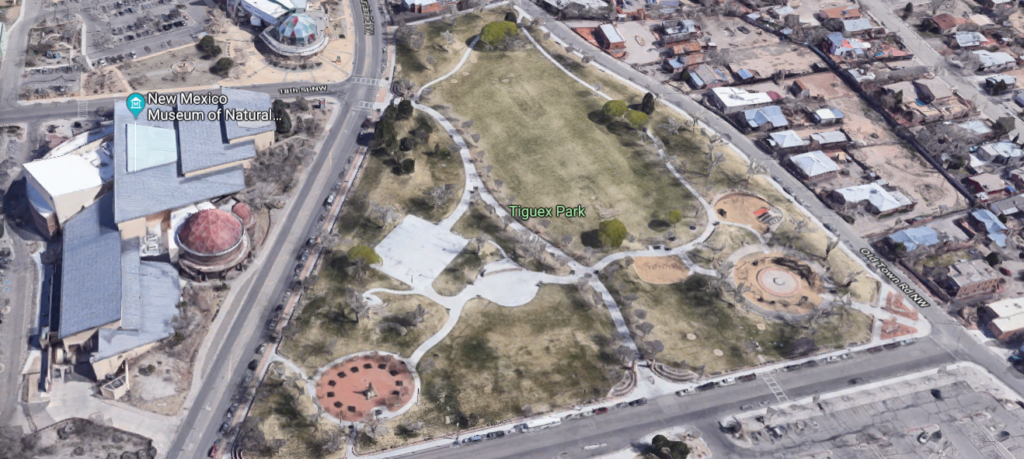 The Facebook event from the New Mexico Democrat Party reads:
Join the Democratic Party of New Mexico, U.S. Representative Ben Ray Luján, U.S. Representative Deb Haaland, New Mexico Secretary of State Maggie Toulouse Oliver, and Mayor Tim Keller this Monday to celebrate our state's diversity and promote unity among all New Mexicans.

We will be hosting a "New Mexico for All" community event to show President Trump that our diversity is our greatest strength, and we will not stand for divisiveness and hate. The event will feature performances from community groups, speeches from elected officials, and opportunities to register to vote.

For this event, DPNM will be partnering with Equality New Mexico, Indivisible 505, and other community groups.
Ben Ray Luján sent a fundraising email Thursday afternoon announcing the event while promoting himself and his own campaign.
Lujan claimed that he "defeated Trump" as the DCCC Chairman:
Last year, I led Democrats' successful effort to win the House Majority. I'm going to use those same strategies to win in New Mexico, beat Mitch McConnell and President Trump, and put the Senate back to work for the American people.  I beat Trump in 2018 and I know we can beat him and his Republican Senate in 2020. That's been my focus every day since launching our campaign. But this Monday — we're kicking it into overdrive. 

…


New Mexico is a state that celebrates our diversity and communities. We're a state that stands up for women, children, and immigrants. And you better believe we're a state that stands up against gun violence, corruption, and hatred. 
 
On Monday I'll stand proud as a New Mexican and I hope you'll join me.
Ironically, it's not really "standing up to Trump" if he is planning a rally 19 miles away from the actual rally. Lucky for attendees, they won't have to worry about bumping into Ben Ray Lujan or other radical Democrat candidates during their support of America.