On Saturday, Rep. Ben Ray Luján posted on Facebook about the horrific 2012 domestic terror attack by a deranged psychopathic monster at Sandy Hook Elementary School in Newtown, CT, where 26 people died, many of them being young children.

Luján wrote, "Our nation was changed forever by the mass shooting at Sandy Hook Elementary School. Today, we continue to mourn the lives of the 20 children & six school staff members who were senselessly murdered six years ago today.Together, we must continue fighting to #EndGunViolence."

During previous mass shootings, including the recent El Paso Walmart shooting, Luján and his Democrat congressional colleagues called for gun control. Now, it appears he is renewing his calls for harsher gun control with his comment regarding "gun violence."

Luján also inaccurately claimed the domestic terrorist attack happened "six years ago" despite it happening in 2012, which is seven years ago.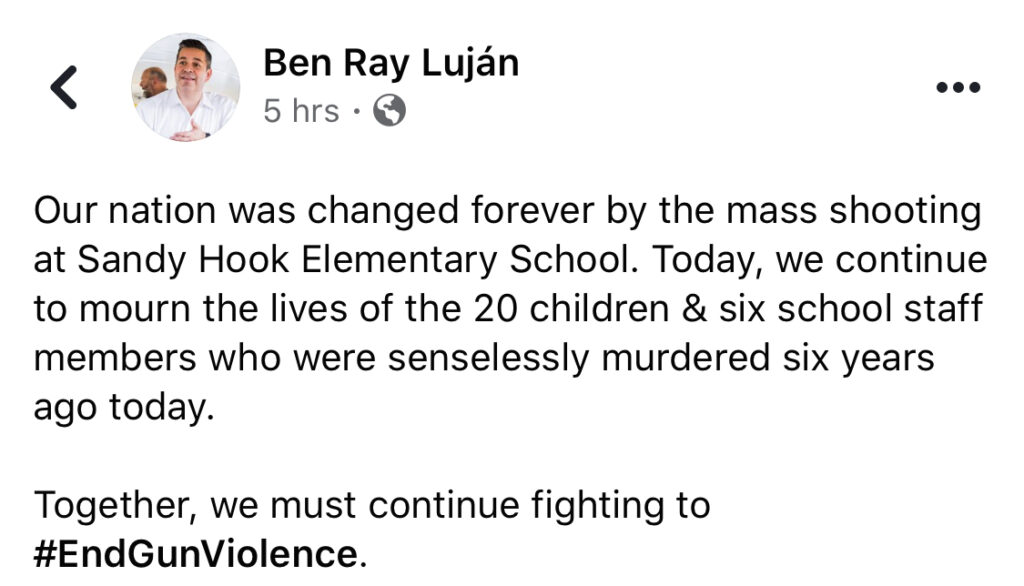 Ben Ray Luján is currently running for United States Senate against a crowded Republican field. Since taking office in 2009, he has not passed a single bill of his own in over 10 years in Congress.