I'd hate to say, "I told you so," about the Lujan Grisham Administration, since I earnestly want our state to grow, prosper, and move forward with any governor in office, but it seems the predictions I made two days after the November election are already coming true, and it's going to damage our state for decades. Michelle Lujan Grisham is shipping in costly DC swamp creatures and Harvard degree-touting Bay-Area insiders, making lavish incomes at their previous places of business, many times with yearly bonuses of $15,000+. Michelle's also jumping aboard on tons of crazy legislative proposals:

She's coming for your guns
House and Senate Democrats have filed multiple bills restricting gun purchasing in the state aimed at snatching your guns. On the campaign trail, Grisham repeatedly boasted her "common-sense" gun reform program, which does everything it possibly can to restrict law-abiding citizens from protecting themselves and their families in their own homes. Bills introduced already are as follows:

House Bill 40, sponsored by Miguel Garcia requires overreaching gun show background check protections.
House Bill 83, sponsored by Damon Ely authorizes the seizure of firearms and ammunition from individuals without due process
House Bill 130, sponsored by Linda Trujillo would make gun owners criminally and civilly liable if a child gains unsupervised access to an unsecured firearm.
Senate Bill 8, sponsored by Richard Martinez and Peter Wirth would make it harder to buy a gun through insane amounts of background checks, ultimately making it so difficult to try and protect oneself that they will just give up, and buy one on the black market.
It's unclear how many more bills will be proposed, but so far, it looks like if these bills do make it to the Governor's desk, Lujan Grisham will sign them.

Kill the Oil & Gas Industry
Michelle Lujan Grisham and her tragically unqualified Land Commissioner Stephanie Garcia Richard happily began chipping away at oil producers in New Mexico by rescinding an order that had relaxed restrictions on natural gas well locations in a major production basin. Richard commented that she didn't "see any reason why we can't balance increased revenues with responsible development," which is code for "destroy the oil industry at all costs by comprehensively phasing out production, imposing more regulations, and driving out oil producers because they can't make money through 'renewable energies.'"

The move by the governor and her minion is just the first nail in the coffin on their crusade to destroy New Mexico's booming oil & gas industry, which is the only reason New Mexico has money in our state coffers in the first place.

Pre-K for All (socialized day care)
As discussed shortly after the election, Grisham proves she is eager to spend the state's money on unnecessary and economically-crippling programs in order to fulfill her pie-in-the-sky campaign promises. On January 10, the governor announced her $7.1 billion budget to fund pre-k for all, and increase first-time educator's salaries. But educators who have been slaving away for years or even decades are out of luck, since Grisham would rather fully-fund an arbitrary socialized day care system.

Ironically, the starry-eyed governor is tapping into New Mexico's oil drilling boom revenue from the state's accounts, which she is trying to kill through burdensome regulations.
So, my prediction would be that Lujan Grisham unveils her pre-k for all program, which we will just have to defund later since she drove out oil production. Then, when she is in a panic about where to find other funding, she will beg the federal government for money, or try to expand some idiotic 'green initiative,' to raise money with windmills and solar panels, which will also fail.

Abortion far and wide
Rep. Ferrary, a Las Cruces Democrat, and one of Lujan Grisham's favorite pro-abortion women, has proposed a radical abortion bill (House Bill 51), which the governor has already said she'd sign, if given the opportunity. The bill strips critical life-saving protections requiring health standards in clinics, allows on demand abortion up to the date of birth, takes away crucial requirements for a doctor to perform the abortion, and allows underage girls to have the procedure without ever having a parents' approval. The insane bill would allow a baby well into the third-trimester to be aborted for any reason at all, which is the very definition of infanticide.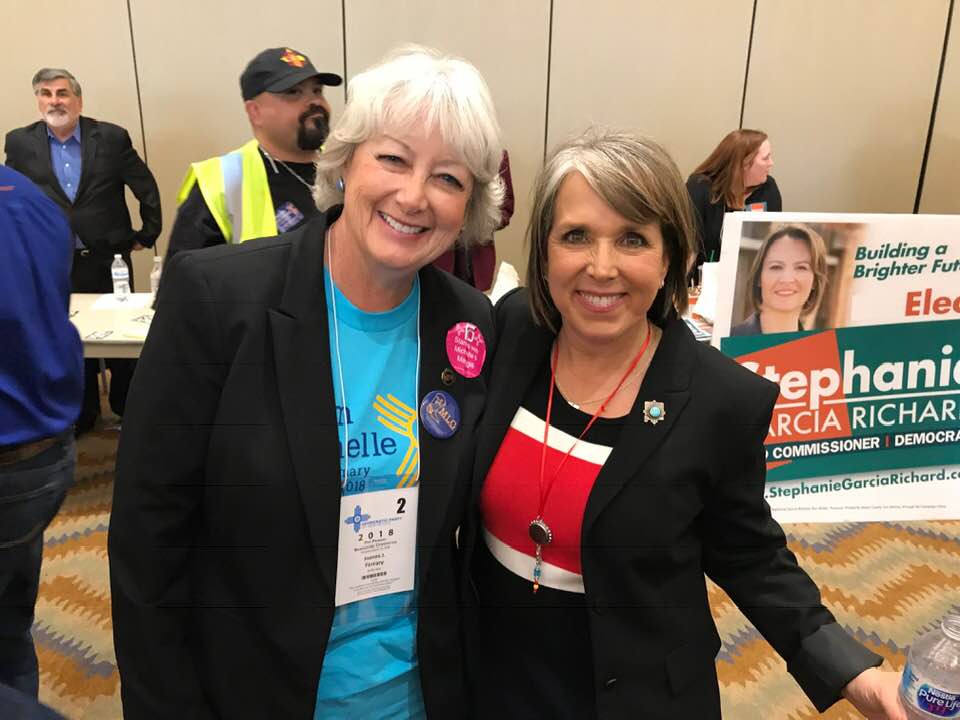 Ferrary took nearly $30,000 from the abortion industry this past election, according to public records filed in a report by New Mexico Alliance for Life, and it's clear Lujan Grisham is A-OK with the careless law.

Many governor Lujan Grisham-approved bills have been filed in the the legislature, and since the session lasts 60 days this year, there will be more time for committees to sift through and critique the dangers of some of these bills. Hopefully, moderate members of both parties can come to reasonable compromises to guide the state away from total bankruptcy and further decline. Unfortunately, the governor seems more interested in giving cushy jobs to her DC swamp friends, and implementing costly social change programs than get New Mexico back on track.

January 15th is Opening Day for the legislature, so buckle up. It is going to be a bumpy ride.